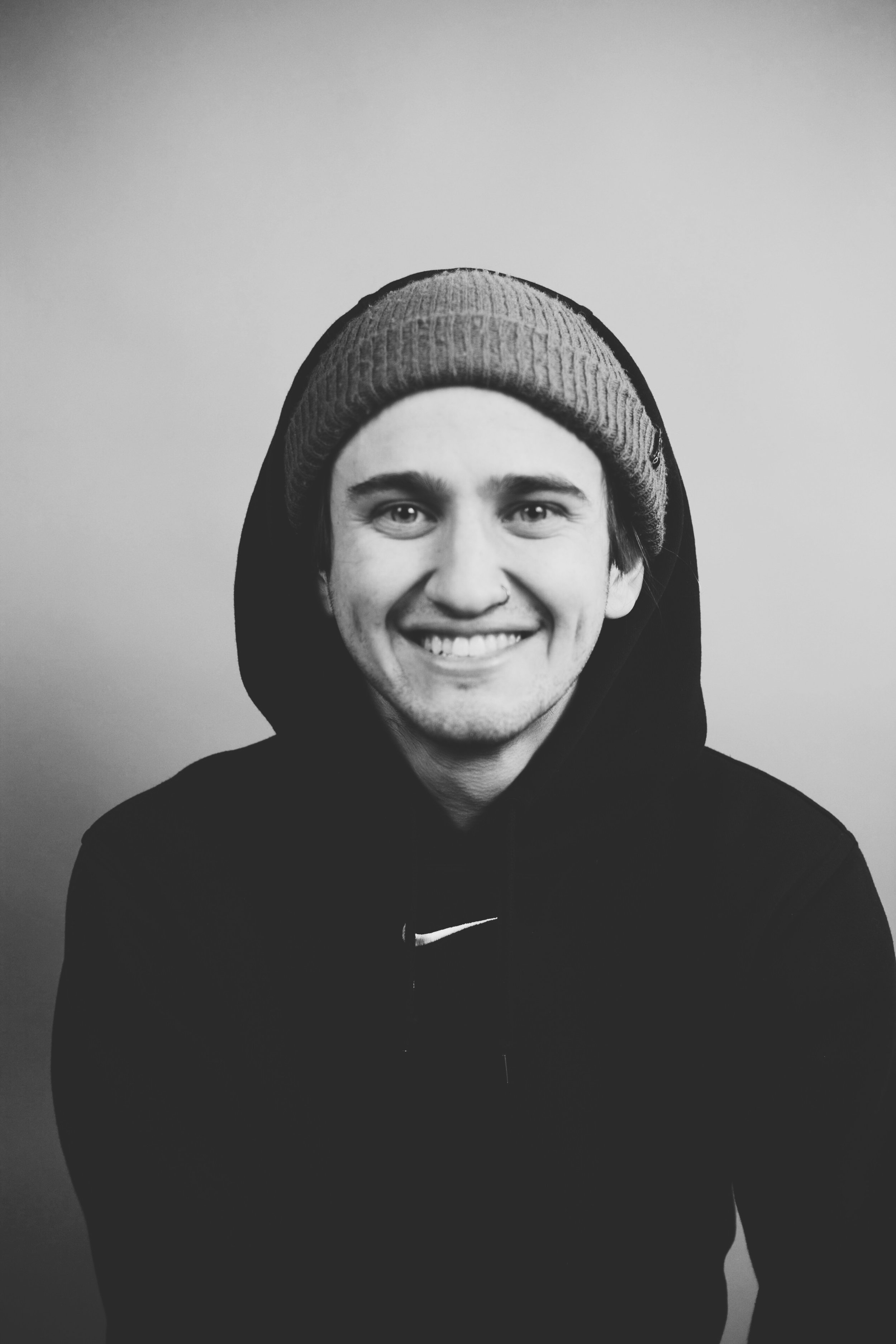 Influencer (in more ways than one). Wickedly smart. Stunningly handsome. Funny. Explorer. King of ridiculous Instagram stories. Avoider of avocados. Encourager. Has longer, more beautiful hair than I could ever hope to have.
The Lord has been doing some crazy things in my life this year. By far the most recent and the most amazing one is this guy right above. Miller is my best friend's sister-in-law's brother.
Got it?
This circle of relationship grew last month when I became my best friend's sister-in-law's brother's girlfriend. It's funny how God works because someone who I distantly knew loved film,photography and August, quickly became one of my best friends, my boyfriend, and my person.
Our first date was as classic as it gets. We went to chipotle and I did not shut up about movies the whole time. He just smiled and listened until I was done and then to my (pleasant) surprise, went on a tangent of his own about his favorite movies and why they are the best. Finally, someone who not only could handle listening to me rant about Silence of the Lambs, but who actually cared and was genuinely interested. We then went and saw Lady Bird. Only the most amazing film of all time. We both cried. It was an amazing first date and one that I hope to recreate with him many times. From Chinese food in his car from his adopted Chinese grandparents, to aimlessly driving up mountains at three am because the outlook we want to go to is always closed, there is something about JM that holds me close. A forcefully gentle love that pulls me up every day.
JM is someone who constantly strives to be a better version of himself. In everything he does, he does it with strength and with passion and it's something amazing to watch. His drive to draw nearer to the Lord is incredible and something that challenges me because I want to keep up with him in the race. He is someone that brings me insatiable peace because he is vulnerable and available in every conversation. I admire his ability to feel and to talk about his feelings so clearly. I adore his family and the incredible picture of redemption they are and the ability they have to make me cry constantly because I feel so loved by them. I would quite literally lay down my life for his nephew and I am so inspired by his older sister.
The way that the Lord has used and is using JM in my life right now are tangible and impressive. I am seeing a form of love that I can only equate to a small fraction of the way that the Lord loves me. I am seeing a very real emotion that I selfishly grasp at every accessible second. I am seeing forgiveness, patience, and healing in so many ways. I am seeing strength exhibited by the sheer will of wanting to move forward for the Lord. I am watching this incredible person lift his cross every day and embracing the honor of suffering for the Lord.
JM thank you for choosing me. Thank you for loving me and my friends so well. Thank you for appreciating and encouraging my love for Meryl Streep. Thank you for wanting me to be so happy that it hurts. Thank you for writing me notes that make me smile. Thank you for letting me be a part of your life and for trusting me. Thank you for being honest. Thank you for being who you are. I can't wait to sail with you.
xx